Crocodylus porosus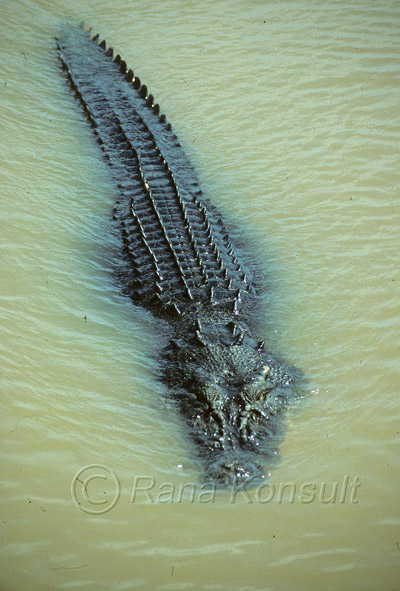 This is probably Hannibal, said to be 5.5 m.
Adelaide river, N.T., Australia. January 1994.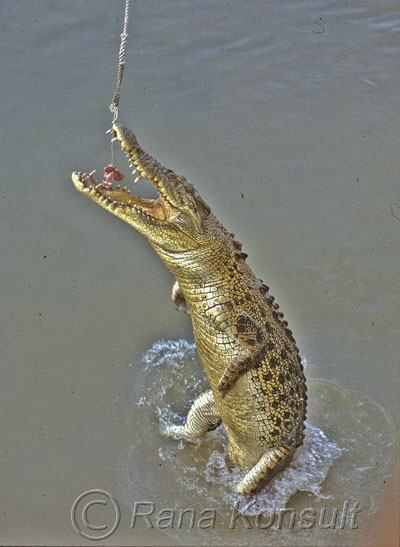 And now: The famous jumping crocs (I do not think Hanbal managed to do this any longer).
Also Adelaide river but in November 1990.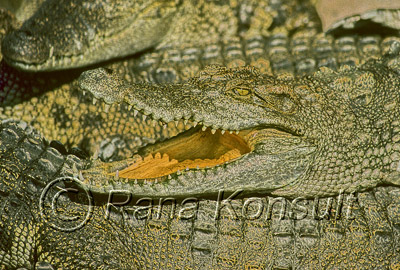 At a zoo/crocodile farm.
Siem Reap, Cambodia. February 2004.


---
(Back) to Rana Konsult home page.
(Back) to Rana Konsult Photo home page.
Open window with species list and picture frame.