Crotalus adamanteus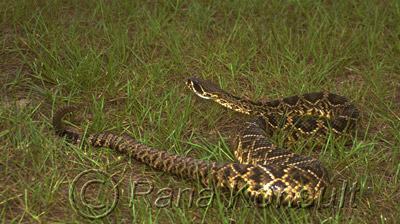 Ordway preserve, Florida, USA in 5, 1989. This one was found because had eaten a rat with a radio transmitter. Check Bull. Flor. Mus. Nat. Hist. 38:140 for an X-ray. Thanks to Leslie HaySmith for supplying the rat, to Richard Franz for locating the snake and to Walter Timmerman for inspiring the snake.


---
(Back) to Rana Konsult home page.
(Back) to Rana Konsult Photo home page.
Open window with species list and picture frame.
Back to Animal Ecology home page.