Ptyodactylus guttatus, ex. part. Ptyodactylus hasselquisti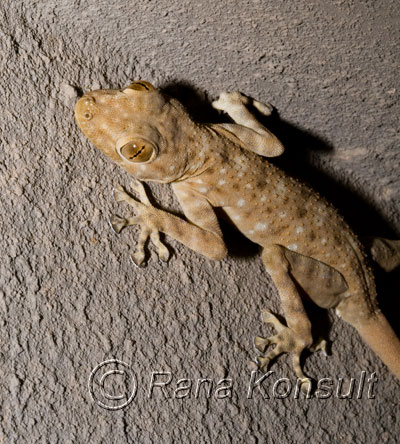 Unfortunately, the picture misses part of the tail. Maybe not much harm, it was a regrowth.
Close to the Dead sea museum, SW Amman, Jordan, October 2007.


---
(Back) to Rana Konsult home page.
(Back) to Rana Konsult Photo home page.
Open window with species list and picture frame.